The Marmalade district is a thriving diverse community.
The Marmalade Historic District is authentic urban Salt Lake City living. Its roots are firmly planted as downtown's original working class neighborhood. Stability, diversity and a genuine sense of community continue as hallmarks of this proud and prosperous enclave.
Convenient Urban Location
The Grove at Marmalade is nestled into the gentle uphill side of the much anticipated Marmalade Branch Library, which opened in March 2016. Just north of the downtown core and Central Business District, it's just a few blocks from City Creek Center and many other shopping, dining and entertainment options. Leave the car parked in your private garage and walk, ride your bike or take a city bus to almost any downtown destination within a few minutes.
Community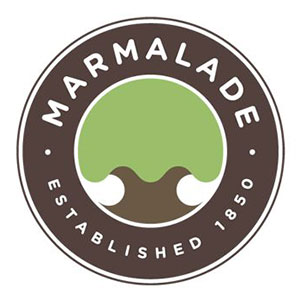 The Marmalade district often poses a unique paradox to people moving here, particularly those from communities well beyond Utah's border. The contradiction is found in how much more inclusive and accepting the culture is than many anticipate before arriving.
Thriving Downtown
The common theme is that "Utah's Secret is out!" The phrase typically refers to our spectacular outdoor activities, reasonable cost of living, and the State's above average employment rate. But the real story here is how many threads of diversity are alive and well in The Marmalade and downtown Salt Lake City in general.
Salt Lake City Nightlife & Entertainment
Why not live where you work and play?
With a home at The Grove, the fun and excitement of the urban nightlife is right in your own backyard. Salt Lake's pre-eminent alternative live theater is a block away at Salt Lake Acting Company. Venture a few blocks south to experience all that urban Salt Lake City has to offer. Sporting events, concerts, fantastic restaurants, night clubs, art galleries and more are just minutes away.
Culture
The Marmalade district's roots provide the foundation of the area's unique blend of clean living mixed in with a rebellious nature. Downtown's cultural fabric reflects this unique energy.
Dining
No matter what you feel like tonight, odds are that it's within a square mile of The Grove at Marmalade – and probably closer. Salt Lake City's restaurant scene is thriving as new eateries open up throughout the community. You may need a reservation…
Find what you're looking for at the Downtown Alliance's listing of current restaurants.
Entertainment
If you're looking for something to do downtown, you won't have to go too far! Live music, Salt Lake Gallery Stroll every 3rd Friday, performance art, theater. Great museums such as UMFA, the Utah Museum of Fine Arts at the University of Utah. The soon to be opened Eccles Theater on Main Street. We even have our own Symphony and Opera if so inclined. Or kick back at a free summer concert in one of our public parks.
Explore the Neighborhood
The Grove at Marmalade is nestled into a neighborhood that benefits from its rich mix of culturally, socially and economically diverse inhabitants. The Utah State Capitol and Capitol Hill are uphill just to the east, with downtown core's offerings immediately to the south. The University of Utah's world class educational and medical facilities are directly east. Salt Lake International Airport is a 15 minute drive or just take the bus to TRAX light rail right to the terminal.
Find a place to go, something to do, or just where you are right now.